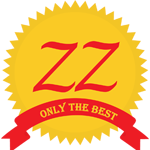 Generally, the season is on schedule. Some reports of Alphonso from the Ratnagiri belt have already started coming in- this is the first flowering of the Alphonso. We get our fruit from the second flowering, which seems to be on schedule. We have an initial schedule of the US inspectors and it seems that they will start work by April 13th. We are planning our first shipments during this week as well. Mancurad, Payri and Rajapuri are also reported to arrive mid-May as planned.
https://www.freshplaza.com/article/9188285/alphonso-mangoes-hit-apmc-market-maharashtra/
Kesar is reported to be behind schedule. Last year was very different as all varieties matured together (attributed to climate change). With the anticipated delay in the Kesar mangoes from the Junagarh-Gir region, Kesar will likely mature at the traditional pace. We expct it to be ready by May end- we have a shipment planned around May 18th and hope that it will happen.
https://timesofindia.indiatimes.com/city/rajkot/blame-extended-monsoon-for-delay-in-kesar-mango-production/articleshow/74089875.cms
The Andhra mangoes are sourced from 3 different regions. We have feedback from the Nuzvid region from where we get our rasalu and so far everything looks normal for end May crop maturity. Peda rasalu and Cheruku rasam comes from the Guntur region of Andhra and they are progressing normally as well. The intial reports for the Kadapa banganpalli pointed to a mid-May maturity, although we have not received subsequent updates. Mallika, Neelam, Totapuri come from the Madurai-Tirupati region and are also on schedule. Himayat comes from all these regions, so we feel that we should be okay as we have multiple choices for supply. We urge folks to place their orders for Rasalu, Himayat, Totapuri, Neelam and Mallika as soon as possible because these are not the regular varieties, so if interest level is low, we could decide to skip them if we face logistical issues.
 There isn't reliable feedback for the North Indian and Pakistan mangoes yet as they generally come in June end-July timeframe. We will keep you posted.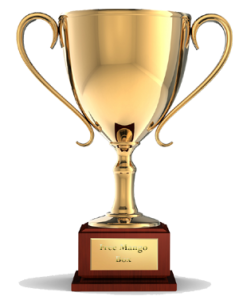 WIN a Large box of Mangoes
Congratulations to Previous Winners !!
Varun Agarwal, Rakesh Patel
Oscar Ghelber, Neel Shah, Tien Hai Liu
All purchases till Feb 20 will be entered…each season pass shipment will be a separate entry!!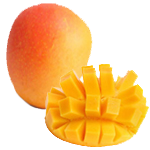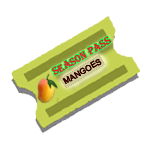 We offer season passes for mango lovers. You can select a specific variety or the full season. During a season there are variations in the fruit- a season pass ensures that you will get your fruit regularly all throughout the season. In this season of your life, you can focus on enjoying the great mango moments!!
For many, mango is a journey back through memory lane. Friends, Family and Good Sweet Times!! That ought to be enough, but not for mango lovers!! It is not enough that I love my mango, I want you to know that my mango is the best!! No diplomacy, end of discussion- Period. This debate happens every year in my family with spirited animation and that makes the mango experience even more endearing. In how many ways can a single fruit appeal to us differently!!
Among the Top mango varieties, variation in taste is immense.  Here are some characteristics of the top varieties. You can read more about mango varieties here.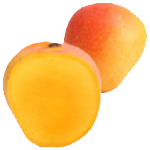 Alphonso
Top selling variety- King of Mangoes. Yellowish with tinge of Orange when ripe. Fiberless, sweet and flavorful with firm flesh when ready.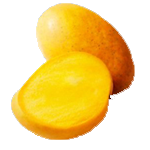 Banganpalli
Pride of Andhra. Large in size, yellowish with black spots when ripe. Light yellow firm flesh, with a heavenly sweet flavor when ready.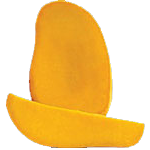 Chausa
Emperor of Mangoes. Large in size, yellow when ripe. Yellowish, firm-to-soft flesh when ready to eat. One of the sweetest mangoes when fully ripe.
A review of our Ratnagiri Alphonso Mangoes ...